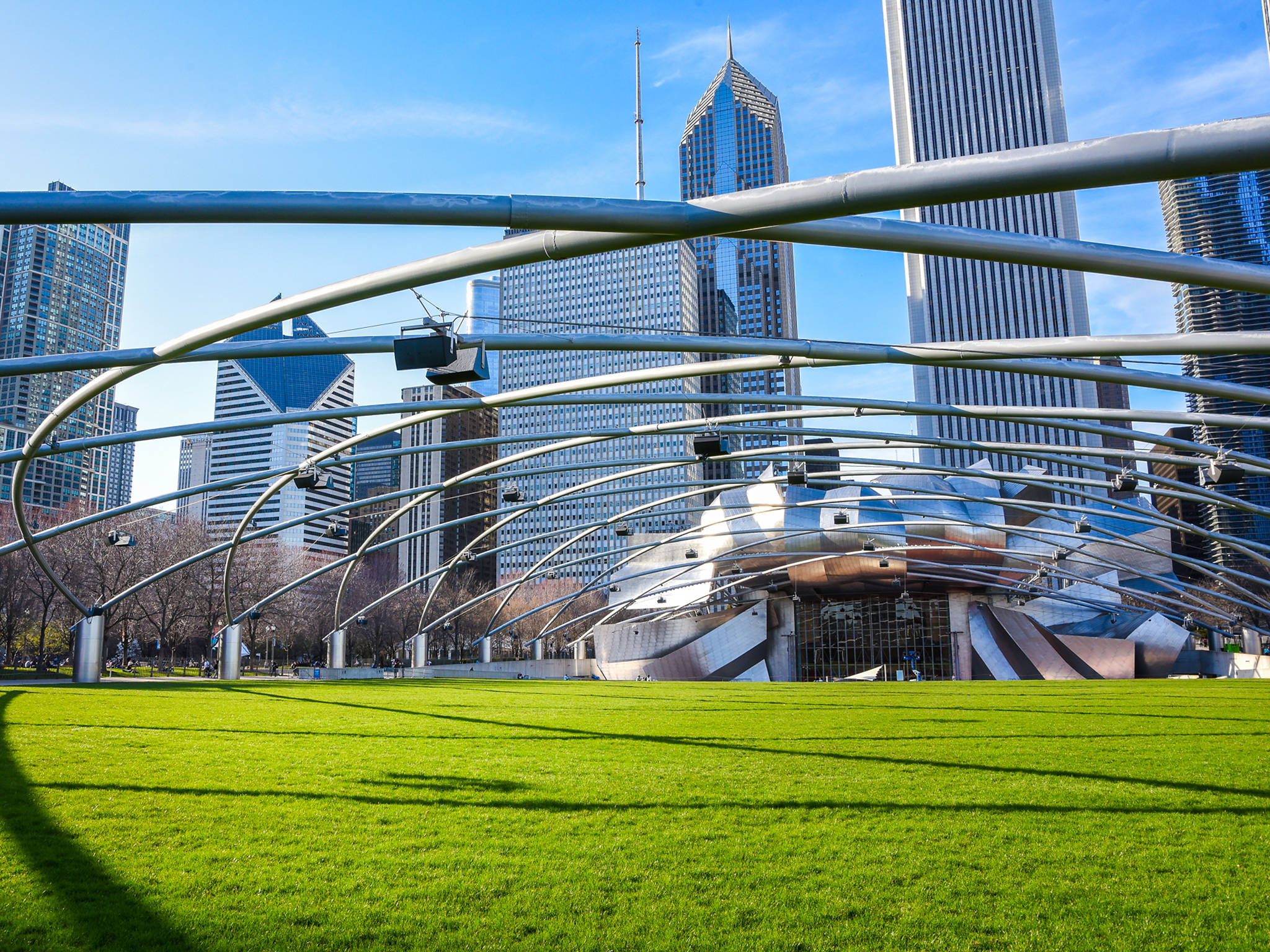 The best things to do in September
Fall feels and looks a bit different this year, but there's still plenty to do around town if you know where to look. Ready to get out of the house? The Art Institute is hosting a dreamy exhibit dedicated to Monet. Happy hanging indoors? Hyde Park Jazz Festival will be live streaming many of its performances this year. Don't let the month pass you by without checking out some of the best things to do in September.
ADVERTISING
Stunning outdoor spaces in Chicago
Milk the final seconds of summer at these breathtaking outdoor spaces. Want more? There's plenty to choose from.
Utopian Tailgate
Want to feel alive again? Utopian Tailgate, a rooftop deck perched atop the Second City, does the trick with its playful space, which is adorned with neon-colored tables and chairs, plants and string lights hanging from above and vibrant graffiti artwork.
River Roast
When the Chicago River is in your backyard, you don't have to do much to make your restaurant look impressive. But the folks at River Roast have gone the extra mile to ensure their waterfront terrace shines, with twinkling lights and sun-shading canopies.
Do
Get married—no, really! Neighborhood Nuptials is hosting pop-up wedding dates at neighborhood venues throughout the city.
Here's what it's like to visit a
Chicago museum in the
age of social distancing
After being closed for nearly four months, Chicago museums were given the green light to reopen in June. We checked in with the Field Museum, the Museum of Science and Industry and the Art Institute of Chicago to see what's new—from one-way paths and lots of sanitizer to safety measures you should know about before you go.
ADVERTISING