What to do this week
Wed 6am–noon
Randy's Donuts
Pasadena opening
Treat yourself to a free glazed doughnut when the iconic shop opens its new Pasadena outpost. You can swing by later in the afternoon, too, but you'll need to follow them on Instagram to nab the free treat.
The best of the rest:
Thu–Sun at 7pm The annual Shakespeare Festival in Griffith Parks debuts its "living room edition" with four nights of free streams of Romeo & Juliet.

Thu at 7pm Let KCRW's Summer Club take you on a behind-the-scenes tour of Lucha VaVoom, complete with at-home appearances from masked wrestlers, aerialists and roller girls.

Sat at 2pm Dive deep into some salt-rimmed tequila at home and catch virtual performances from Spoon, Questlove, Local Natives and Chicano Batman during a to-go edition of HomeState's Virtual Margarita Showdown.
Same Same
The Silver Lake spot packs house-made jerky and pineapple red curry into its three-course $35 takeout menu, including a beer or Thai iced coffee. You can't go wrong with either the coconut flan or tapioca pudding for dessert.
Broad Street Oyster Co.
A beer, some chowder and L.A.'s best lobster roll for $30? Well, we'll be practically living at this Malibu spot (and its pop-up drive-through) for the rest of the month. Roll up during dinner for a whole pound of clams or mussels instead.
Eataly
You can feast on a two-course lunch for $25 on the Italian market's rooftop, or pair antipasti with pizza or pasta via a delivery menu for the same price.
The Waterfront
The Venice restaurant's three-course $35 dinner menu gives you a choice between seafood and vegan fare—and an excuse to get some fresh air by the beach.
Where to go apple picking near L.A.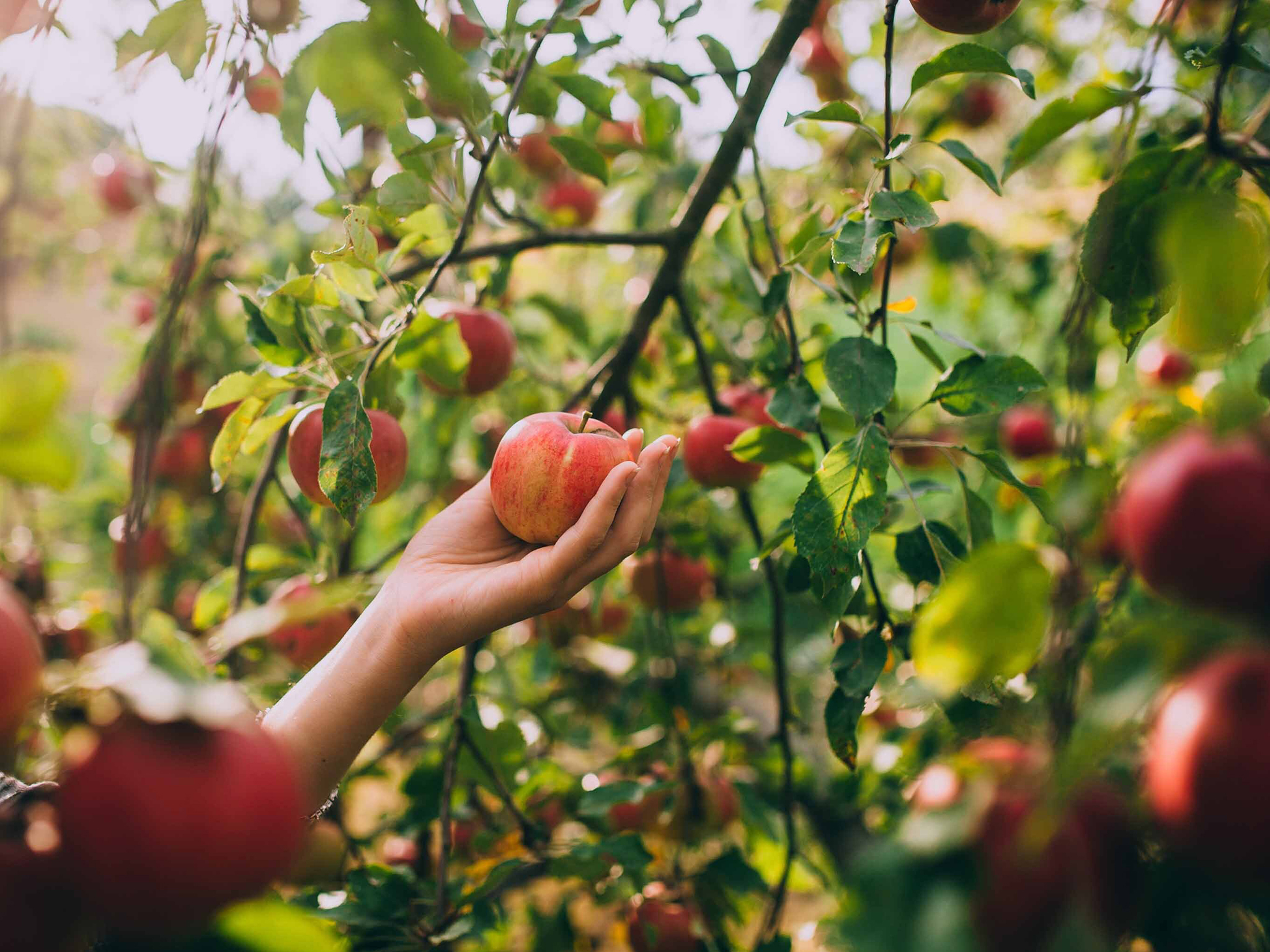 Believe it or not, the beginning of apple picking season is already here. Starting in September, apple-loving Angelenos make for the mountains to the east to pick fruit straight from trees and sip some fresh pressed cider. We've picked out five of our favorite farms to visit from now through the fall. Just remember: If you touch it, you pick it.
News you can use
A permanent All Black Lives Matter mural has been painted on Hollywood Boulevard
Read more

A Downtown L.A. street might be renamed Kobe Bryant Boulevard
Read more

Here's how restaurants, movie theaters, gyms and museums could reopen in L.A.
Read more

Felix's Evan Funke opened a Rome-inspired pizzeria in a dreamy Hollywood alley
Read more
We don't know who needs to hear this but...
Three-day weekend? Time to throw a raging...movie night at home with your household cluster. Let's keep reopening 2.0 on track, Angelenos!