Be part of art
London's art scene is back, baby. Kind of. We've gazed out across the galaxy of galleries and picked out ten shows you should book for now. Big shows featuring 15-foot-high oil paintings of the gods of antiquity. Littler shows featuring weird, thought-provoking bits of ephemera. Everything an art fiend like you could want.
ADVERTISING
Fingers on buzzers
Name the Victorian residence in west London that has remained entirely unchanged since the 1880s
More from our delightful website
Stuff for you to do this week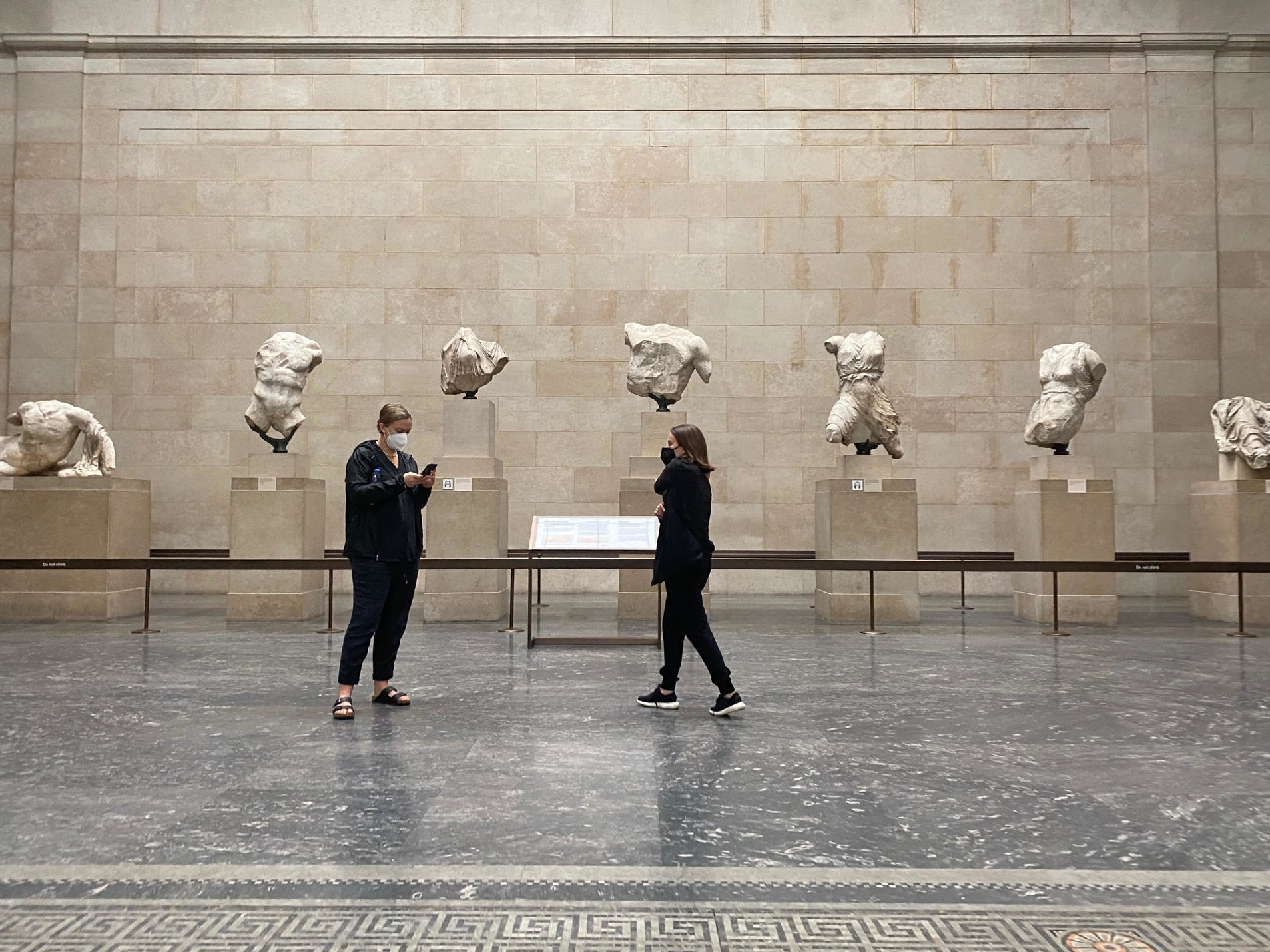 Mummies and more
London's greatest treasurehouse of world culture, the British Museum, has joined the rest of its peers and (partially) reopened. You can't just wander about anymore, and you do have to prebook a slot, but it's still free, it's still full of amazing artefacts and it's still atmospheric AF, with millennia of the dead all around you, brooding on your plight.
The best of the rest:
Get folked The venerable Proms season is 125 this year and has been looking a bit doddery. After a virtual season of greatest hits, it finally got going IRL last week and, like Prince Philip rolling down a hill, is picking up speed. This Sunday, Brit winner and multiple Mercury nominee Laura Marling gets the RAH treatment in a career-spanning performance broadcast live (and free) at 7.30pm from South Ken.

Rinsing it Homerton's Old Car Wash isn't washing cars any more, but it is dishing up booze, tunes and more, with Jett this Saturday delivering 'Detroit techno to the more chilled sounds of Peru' (and one giant virtual carbon footprint). Book – walk-up tables are limited.

Stumped? How London are you? Not in a 'born-and-bred, man-and-boy' kind of way, but if you reckon you have proper capital knowledge, take part in the Our City Together Ultimate Londoner Quiz this Sunday. Form a team, then correctly answer questions like 'Which fare zone is Canons Park tube station in?' (Answer: 5.)

Check out our full list of the best events, updated every day
Yet more eateries are offering money-off deals
Our hunger for more and more Eat Out to Help Out offers is insatiable. Who cares that the scheme officially ended on Monday? Like some kind of good-value zombie deal, it lives on regardless. We've kept our list of participating restaurants bang up to date, and it currently stands at nearly 70 venues. If there's not something to make your tummy rumble in there, are you even human?
PAID CONTENT
You need to try this cocktail…
So summer's on its way out but if you want to keep those sunshine vibes going, say hello to the Pimm's Spritz. Not only is it delicious, it's also very easy to make. All you do is fill a glass with ice, add three cucumber slices, 50ml of Pimm's and 75ml of lemonade, top it up with prosecco and garnish with a sprig of mint and a slice of orange. Can't be arsed? Click the link to find out where you can have an expert make it for you. Lovely stuff.
News you can use
Skies and screens
Rejoice: a new outdoor cinema is coming to Camden this actual month
End of an era
One of London's pioneering veggie restaurants, Vanilla Black, has closed
Play time
Excellent actor Michael Sheen's return to the London stage will be live-streamed
Snow's over
December just got less wondersome: Winter Wonderland is cancelled this year
Time Out asks
Had any nice days out recently or what?
'Day out in the city at the age of social distancing.'
@larareed
ADVERTISING