28 spectacular things to do in NYC for the last week of summer
It's the final countdown! Believe it or not, this is the final week of summer 2020 (aka "Summer of Cycling" aka "Summer of Outdoor Dining .") Luckily, there are still plenty of ways to squeeze every last drop of fun out of its final days. From stunning outdoor art exhibitions to new farmers markets and cool film screenings, we've rounded up 28 awesome ways to make the most of summer's final days.
Eat
The current set-up at Parklife in Gowanus is great if you're getting together with a small group: tables are spaced out throughout its interior courtyard and all ordering is done via smartphone. Try the Tlacoyos, stuffed masa pockets bursting with flavor.
Drink
In the Before Times, Branded Saloon was an excellent spot in Prospect Heights to grab a drink and catch a show. Now, they've created a large, outdoor dining area, great for people watching on Vanderbilt Ave. Order the strong-but-delicious pina colada.
Do
"Vida Americana: Mexican Muralists Remake American Art, 1925-1945" was only on view for a month before the Whitney Museum closed in March. Head to the cultural institution when it reopens on Thursday to see the timely exhibition that we gave four stars.
Grab a cocktail on a
Lower East Side shipwreck
Iceberg, dead ahead! Oh, wait. No, that's just a drunk frat bro. A shipwreck-inspired pop-up bar has now opened on the Lower East Side. Banzarbar Shipwrecked looks like a wrecked sailing vessel on Chrystie Street with billowing sails and a nautical design. (Albeit, a ship that was carrying a lot of cocktails before things went south.) Stop by the bar for inventive, high-octane drinks this week like the Here Be Mermaids (vodka, mango brandy, vanilla, coconut oolong, almond, lime) and the Over The Yardarm (pisco, rhum, blanco vermut, strawberry, togarashi, olive oil).
What it's really like going back
to a museum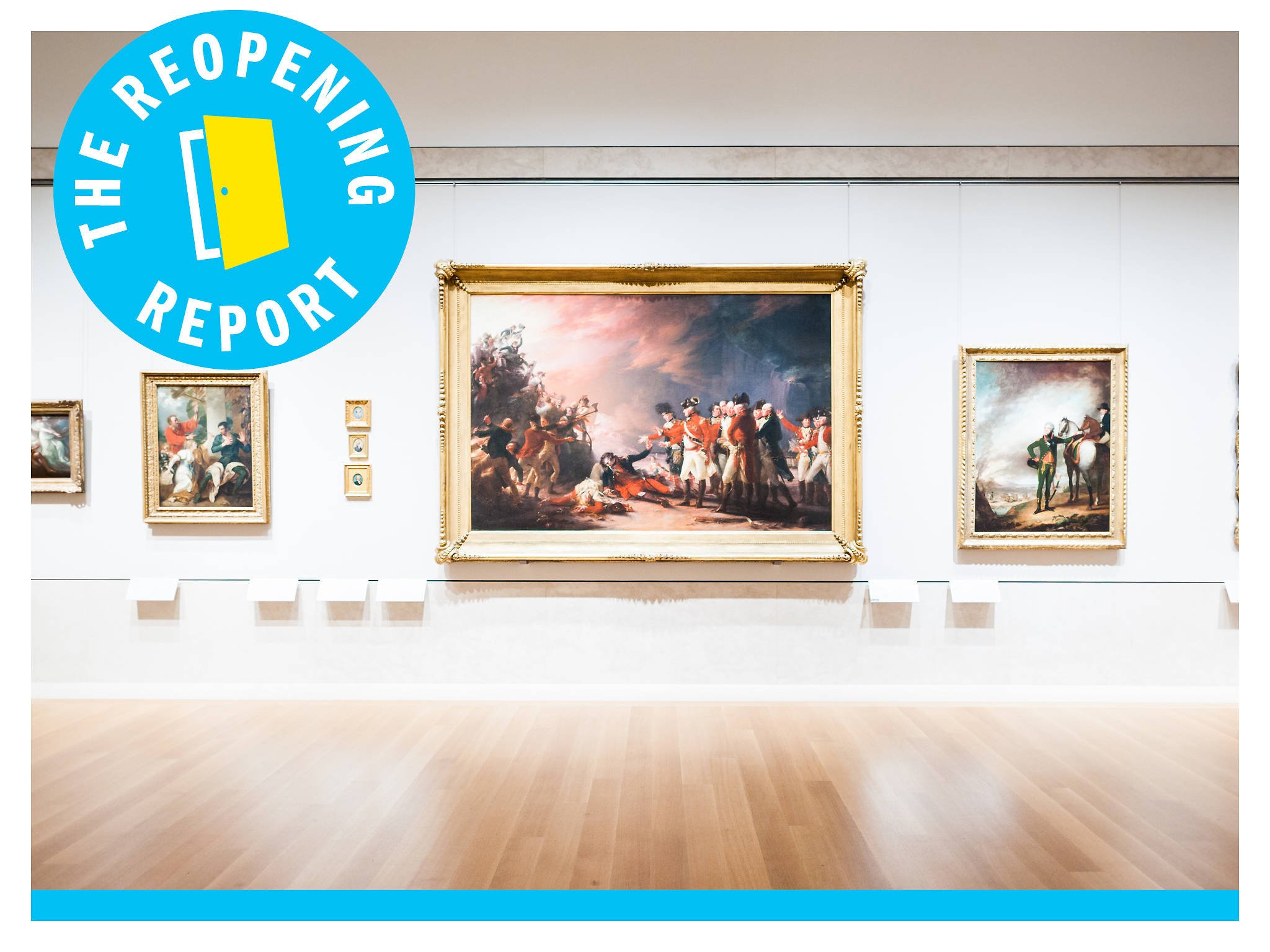 The city's museums are an essential part of the city's fabric. But even though many are finally reopening, they look a lot different now than they did at the start of the year. Our Things To Do Editor Shaye Weaver stopped by The Metropolitan Museum of Art to get a first-hand look at what you can expect when you head back to a museum for the first time. Get ready for social distancing, limited capacities, hand sanitizing stations and face masks.
Excellent Burmese food
in the subway
One of New York's few Burmese restaurants just opened up this month—in a subway station. Yun Café and Asian Mart is located inside the 74th-Broadway stop in Jackson Heights and has a Burmese menu you'll want to explore. The country's popular tea leaf salad ($7) is filled with cabbage, bird eye chilis, garlic, dried baby shrimp, soybeans and fragrant herbs with a squeeze of lime juice. There's also a filling noodle salad with shredded chicken ($7) and a host of other affordable delicacies.
paid content
Stop by these local spots this week
Guess who's back?
Pub-grub like nowhere else plus late-night eats. Say hello again to The Rookery.
Showcasing the best shots of NYC—straight from you!
The other day I was reading about the history of Noho...
📷 @a_nueva_york
Visit @timeoutnewyork for more great pics!
The 10 types of New Yorkers that have emerged from quarantine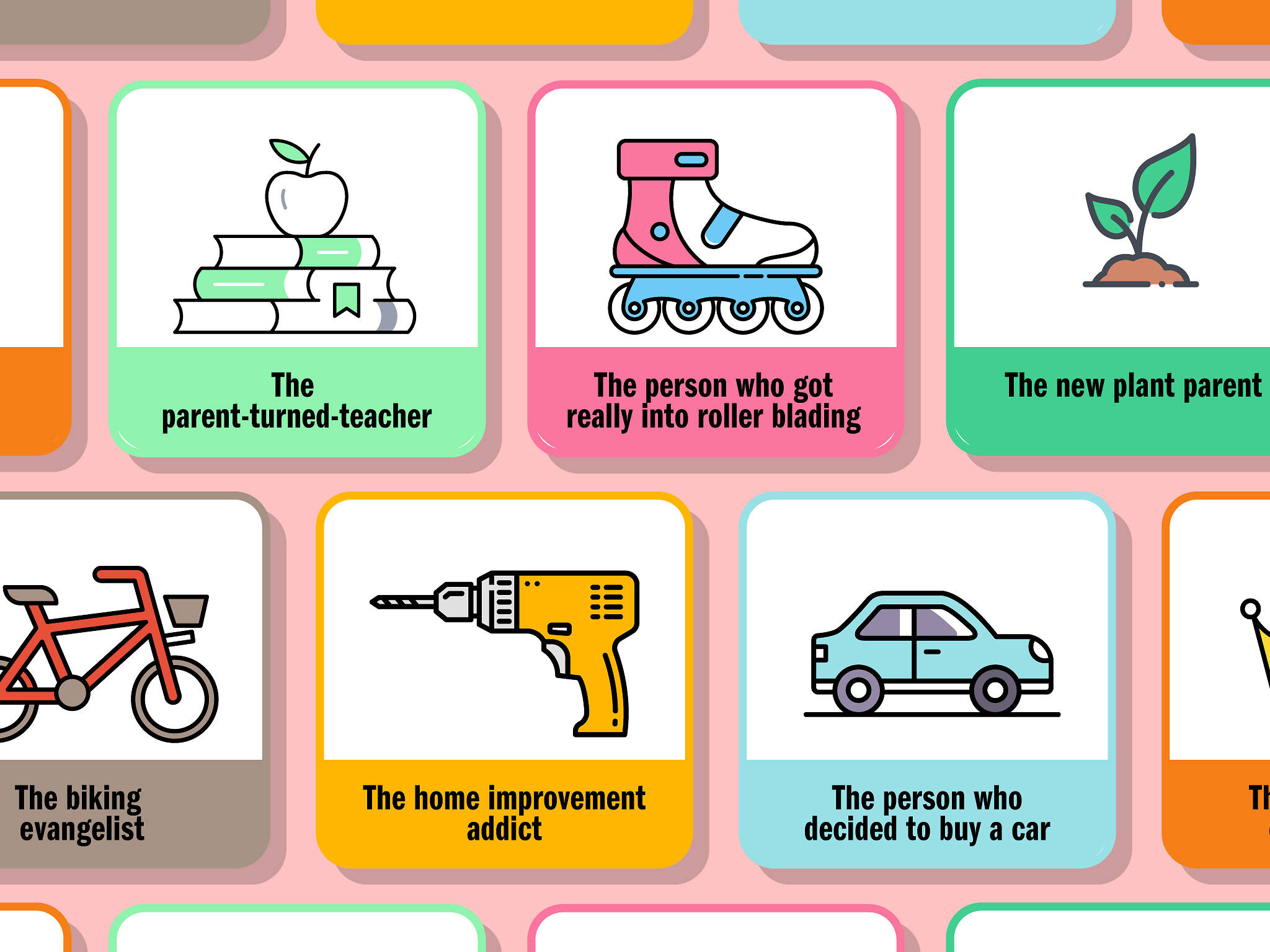 Five months in quarantine can really change a person. (Or, at the very least, reveal who a person really is.) We've all come out of these last few socially distanced weeks with new habits, niche interests and numerous video calling tips, but there seem to be a few dominant types of New Yorker we're now noticing. The Person Who Got Really Into Rollerblading" or "The Home Improvement Addict," to name a few. Read on for all 10 of the types we've spotted in the wild.
Quick bites
Indoor dining is returning to New Jersey just in time for Labor Day Weekend.
Read more

Madison Square Garden will be used as a polling site for the General Election.
Read more

A rare blue moon will light up the sky on Halloween this year.
Read more

The final rules for the 2020 Tony Awards have been announced.
Read more
One last thing before we go…
Looking for something that will make you more excited about fall? How about pumpkin cronuts?